Welcome to the fifth anniversary celebration of the Student Union of Tampere University at Scandic Rosendahl on Saturday 14 October 2023! On Sunday 15 October 2023, we will hold a traditional anniversary brunch, "sillis". The main sponsor of the event is Tampere University.
The tickets for the anniversary celebrations are on sale in Kide.app now! The price of the dinner card for the members of the Student Union is 100€ and 130€ for others. The dinner card includes a three-course vegan meal with beverages and access to the afterparty. A ticket for the anniversary brunch costs 20€ and must be purchased separately. The ticket sale for the anniversary celebration ends on 27 September.
Welcome to raise a glass for our community and celebrate!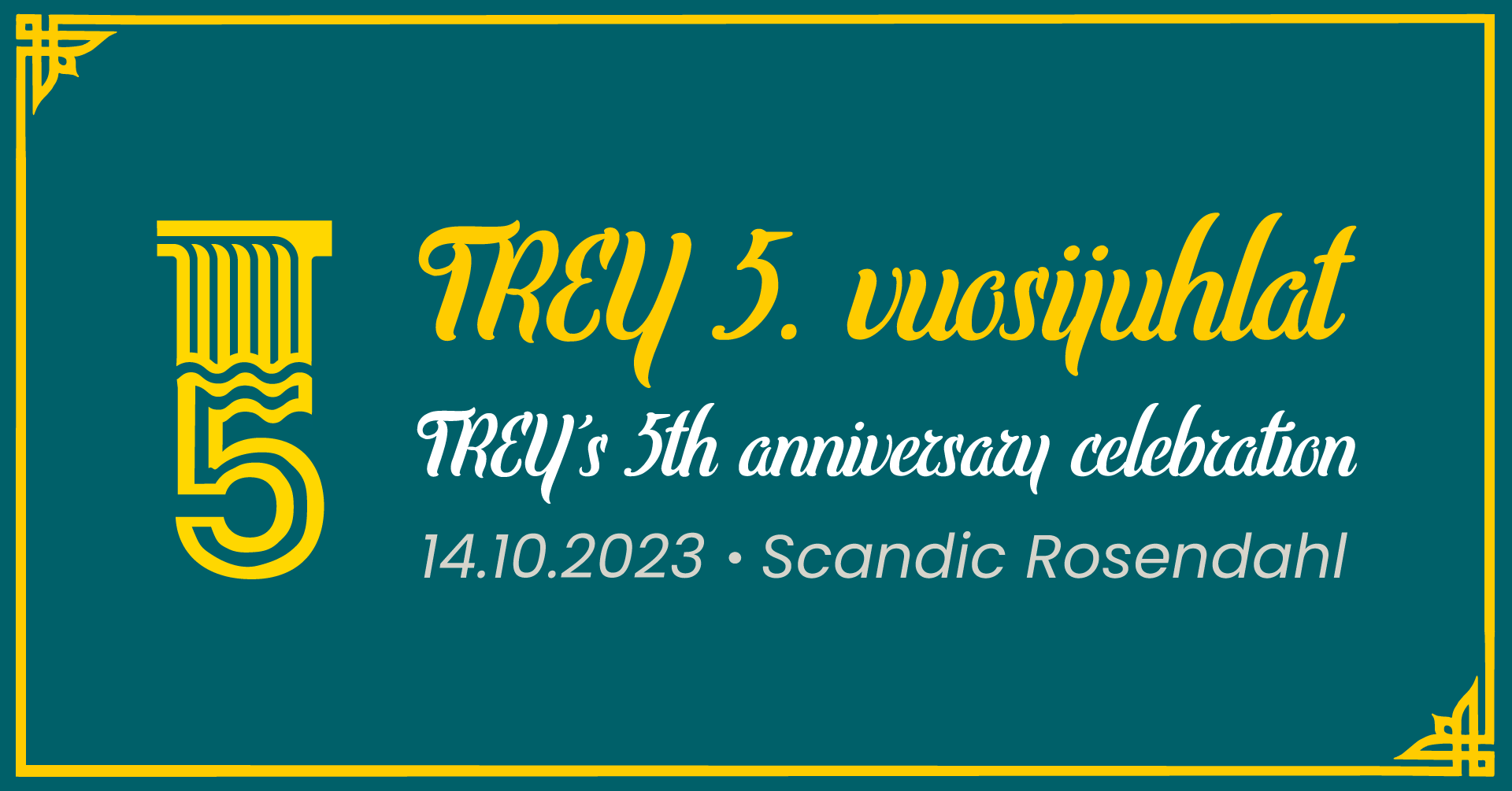 Read more about the accessibility of the event in this attachment (310 kt, .pdf).
Let's have fun and keep the event harassment-free. If you encounter unpleasant behavior or harassment, you can contact TREY's harassment contact persons through hairinta@trey.fi.
More info: tapahtumat@trey.fi