The Biggest Wappu in Finland will be here soon!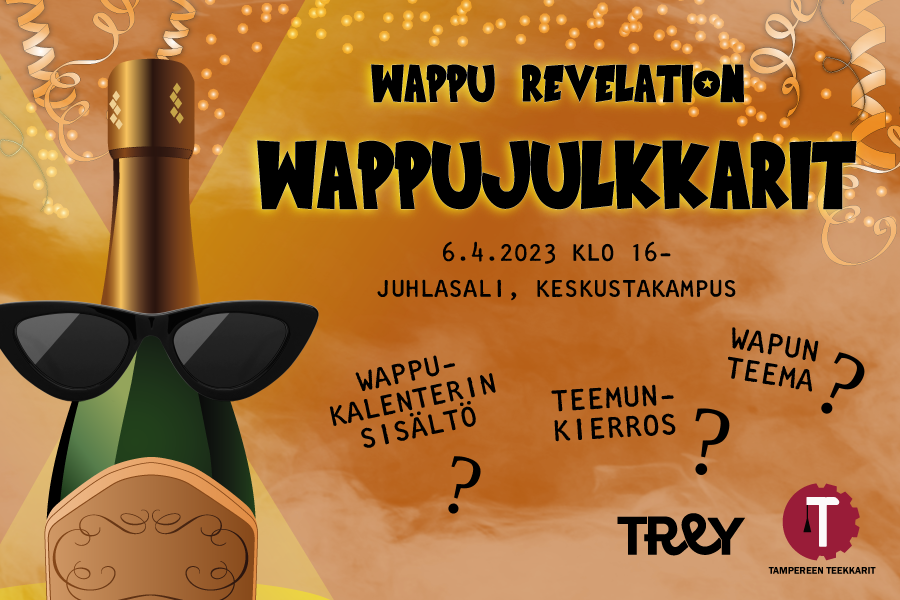 The Biggest Wappu in Finland is a two-week event extravaganza organized by TREY and the Teekkari Union of Tampere. It traditionally brings together more than 100 amazing Wappu events put together by student associations!
You are warmly welcome to attend the Wappu Revelation in the assembly hall of the main building of the city center campus (Päätalon juhlasali) on Thursday 6 April starting at 16.00 (4 PM). The theme of Wappu and the contents of the Wappu calendar and the event tour Teemunkierros will be revealed in the Wappu Revelation! Get yourself in the Wappu spirit with this unique spectacle! After the Wappu Revelation, the doors will open for you to the world of Tampere-based Wappu, which is the best time and fast-paced adventure for students. So, by no means miss this!
WHAT: Wappu Revelation
WHERE: Main building of the city center campus, assembly hall
WHEN: Thursday 6 April starting at 16.00 (4 PM)