Who am I?
I am a 25-year-old student of International Relations and Economics. This year on TREY's board I'm responsible for educational and international affairs. During this year, it has become clear to me, among other things, that I want to work for the rest of my life specifically on national education policy and advocacy. Alongside my studies, I have been very active in student organizations and organizations promoting internationality: for example, Iltakoulu ry, JEF Finland and Finnish National Youth Council Allianssi. I am an ambitious influencer and a self-directed person who enjoys learning new things. My main values ​​are Freedom, Education, and Internationality.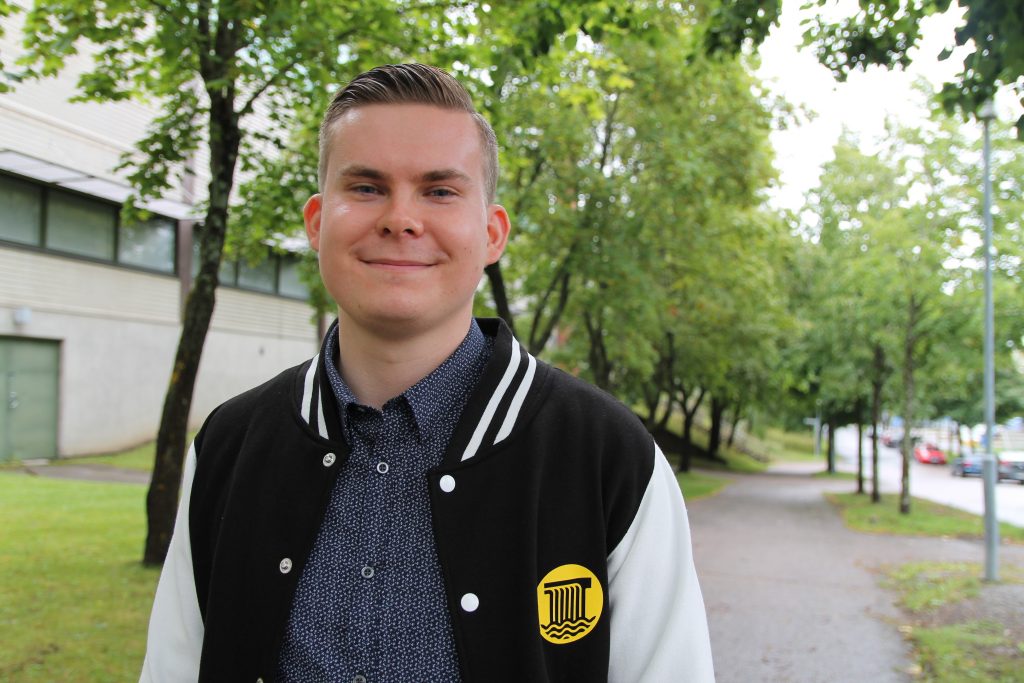 What motivates me? What kind of themes do I want to promote on SYL's board?
Promoting accessibility of education has become a matter of the heart for me personally. We need more highly educated people, and the student movement is badly needed to promote a world in which every human being has the potential to live a good life regardless of background. I want to be involved in promoting a fair student admission system. The student admission system of higher education must treat applicants equally so that it does not put applicants on an unequal footing based on their prior education or socio-economic background. The Open University should not be a way to avoid the entrance exam system by paying.
In addition to the accessibility of education, the student movement must be a strong advocate of the quality of education. Everyone has the right to high-quality education. The national funding system should encourage the universities to develop the quality of education.  Increasing the number of students in higher education institutions always requires adequate resources.
Next parliamentary elections are coming in 2023! One of the most important things for next year is to make an awesome election program, prepare an excellent election campaign and actively influence political parties' own election programs. I want to be involved in this work!
My Education
I have a bachelor's degree in social sciences. Currently I am studying International Relations and Economics at Tampere University. I am writing my master's thesis on environmental policy of the European Union.
My Experience
Student Union of Tampere University: Member of the Board 2021 (Educational and International Affairs).
Finnish National Youth Council Allianssi: Project Coordinator 2020.
Student Union of National Coalition Party: Board Member 2021, Board Member of The Student Union of National Coalition Party in Tampere 2019 & 2020.
JEF Finland: Vice-President 2020, Board Member 2019, Vice-President of JEF-Tampere 2018, Board Member of JEF-Tampere 2017.
UN Association of Finland: Deputy Board Member 2020 & 2021.
TOAS: Member of the Delegation 2019-2020 and 2020-2021.
Iltakoulu: Editor-In-Chief of Anti student magazine 2017, tutor 2017.
Contact me!
Telegram: @treytuomas