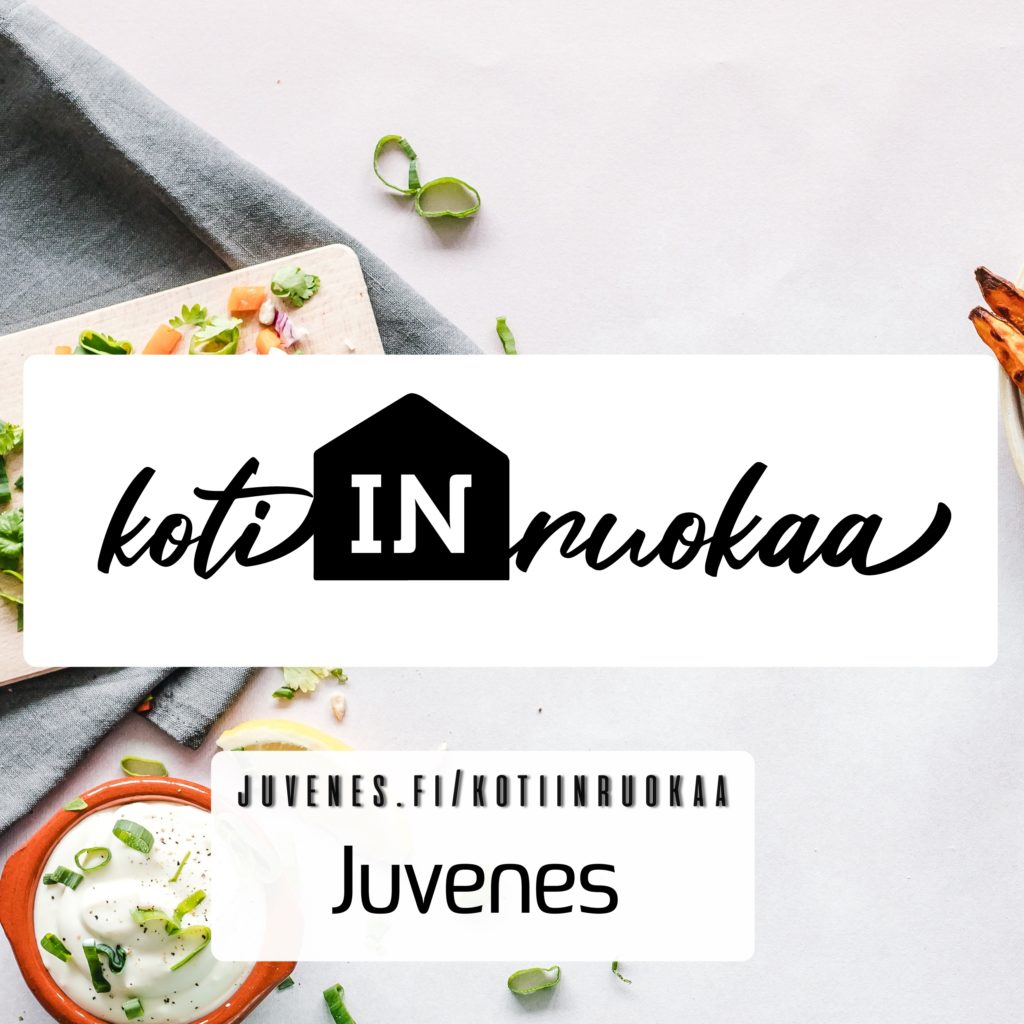 Juvenes has developed an order system to make student lunches more accessible in these exceptional circumstances. The meal orders are made through Juvenes' ticket and sales system, which has made it possible for them to launch this service under such short notice. KELA and the tax authority have granted Juvenes an exceptional permission, which enables them to sell affordable, student-priced meals for deliveries and pick-ups. Based on your feedback, Juvenes is looking into developing and improving the overall user experience for placing the orders; thank you for your patience.
Please note the following when placing an order through Juvenes' system:
Orders must be placed on the previous day by 15.00. Orders for Monday can be made on Fridays after 15.00. Please use the order link  at the end of this page.

Choose Ateriat (Meals) and Kuljetus (Delivery) or Nouto (Pick Up). Continue to register.

If you choose Kuljetus (Delivery), the delivery fee is 1,90 € (normally 3,90 €).

If you choose Nouto (Pick Up): You can pick up your meal directly from Restaurant Newton between 10.30 and 14.00. There is no delivery fee for the Pick Up option.

The meal pick-up locations are on the parking areas of the TOAS Units Mikontalo and Wäinölä in Tampere

The distribution takes place Mon-Fri

between 11.00 and 11.30 at Mikontalo (Insinöörinkatu 60)

between 12.00 and 12.30 at Wäinölä/Paawola (Orivedenkatu 5).
Please note! The meals are delivered cold (includes a meat dish or a vegetarian dish, side salad, bread and butter). In order to get the student-priced meal, you must present a Kela-approved, VALID STUDENT CARD.
Check out the Menu of the Week (make sure you choose the right day), product information and dietary markings here.
Please Remember! KEEP THE FOLLOWING IN MIND WHEN PICKING UP YOUR MEAL:
Do not come if you are ill.

Keep a safe distance of 1 metre to others.

Have your student card ready.
Thank you for being mindful of others.
PLACE YOUR ORDER HERE!