Municipal politics have an effect on us students' lives in many ways. That is why the student union also does advocacy work in the elections and between the elections to influence the work of the city council! The Student Union of Tampere University (TREY) and the Students' Union of Tampere University of Applied Sciences (Tamko) together form Group 35 000, which is the mouthpiece for local students in urban advocacy. Many of the group's goals have been met in the recent years, so it's time to think of new ones!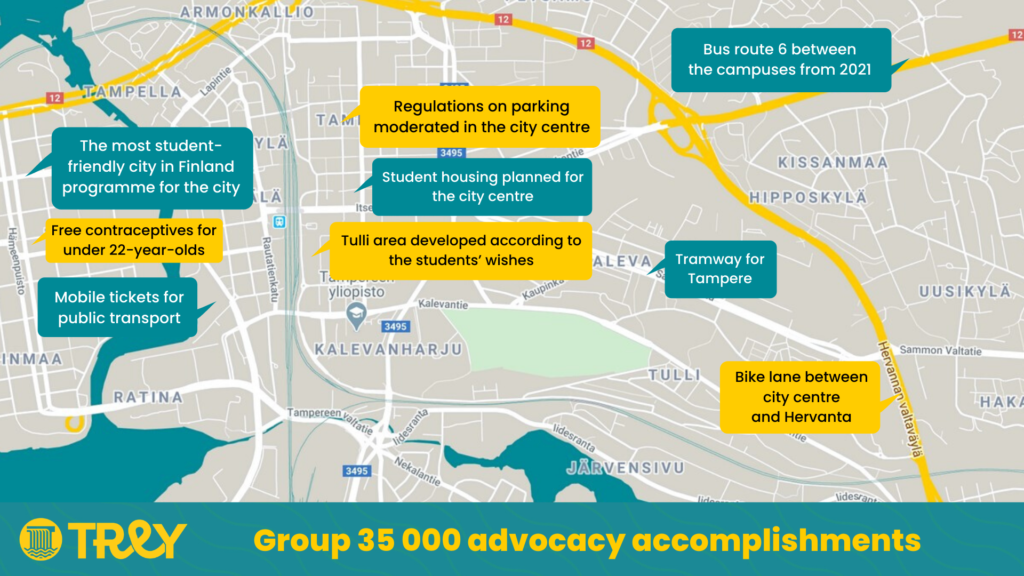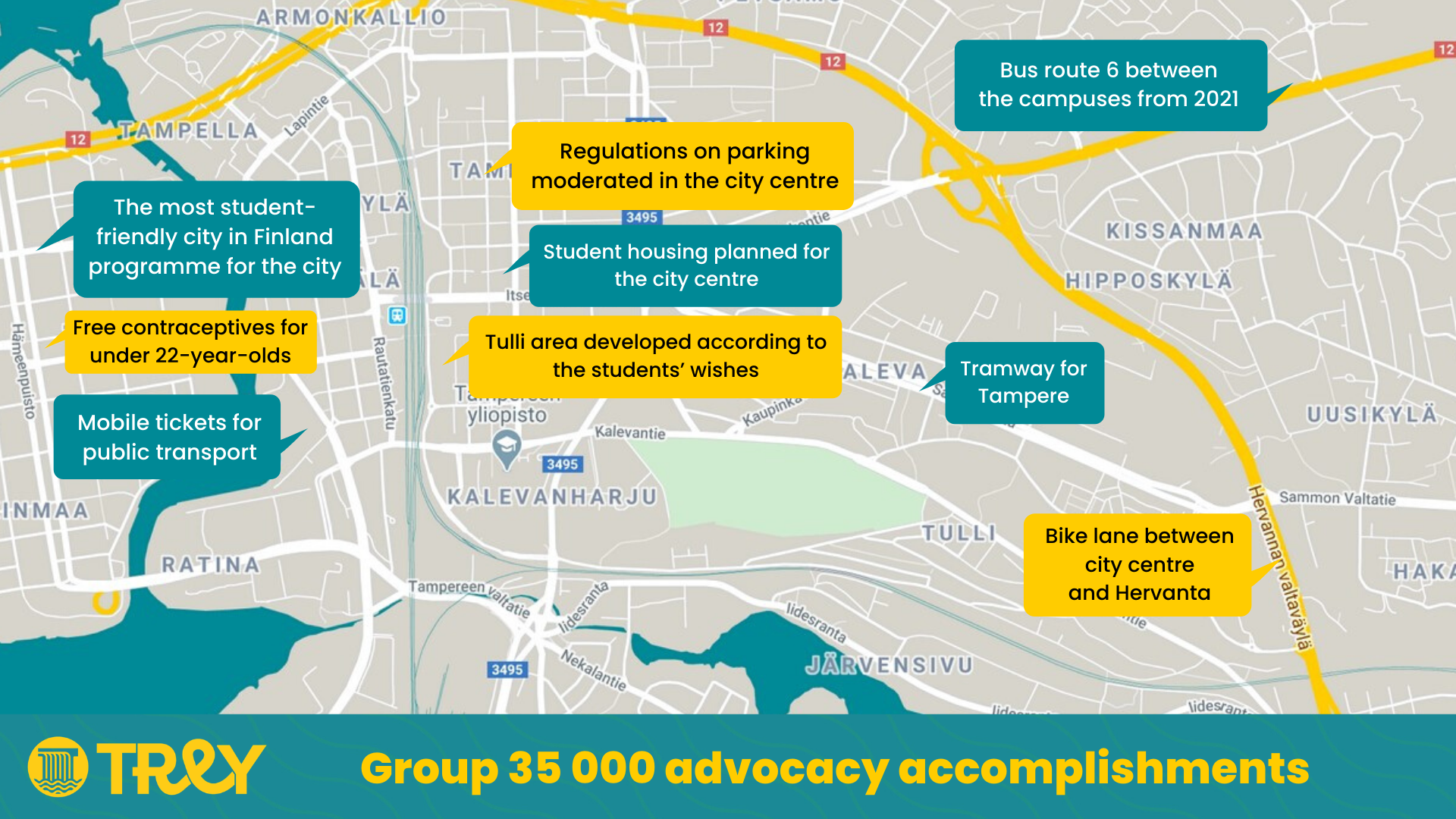 The tramway is being completed at a fast pace and will in time make it easier for students to get around. At the same time in 2021, a new bus route that reaches all the campuses will be introduced. You can pay the fare also with a mobile ticket! In the future, you can also cycle more smoothly from Hervanta to Kauppi and the city centre, as the new bicycle lane between Hervanta the city centre is completed bit by bit.
Tampere has started providing under 22-year-olds with free contraceptives. New student housing is also under plan for the city centre, and less parking spaces are required for them. This will decrease living expenses and make the city more pleasant. All these and many others make up the themes that Group 35 000 has furthered for a long time!
Now it's your time to decide what Tampere does next to make students' lives easier, as Group 35 000 is currently working on a municipal election platform that defines our goals for the next four years. We have an online think tank open where you can show your support for different objectives or propose completely new ones. You can find the think tank here. It will close on 6 April, so head over there right away!