We are living exciting times, because the University of Tampere announced at the beginning of February that it would return to contact teaching from 7 March. A remarkable start of the fourth period awaits students. Almost two full years of remote learning has left its mark in studying and student culture and now it is time to start recovering.
The world is slowly starting to open, and with the opening of universities students will also keep up with the change. Two years of remote studying will soon be over, but are all students ready for such a radical change? A large proportion of students who started in 2020 and 2021 have not attended on-campus lectures. For many there will be a big change in their everyday life and getting used to the life on campuses.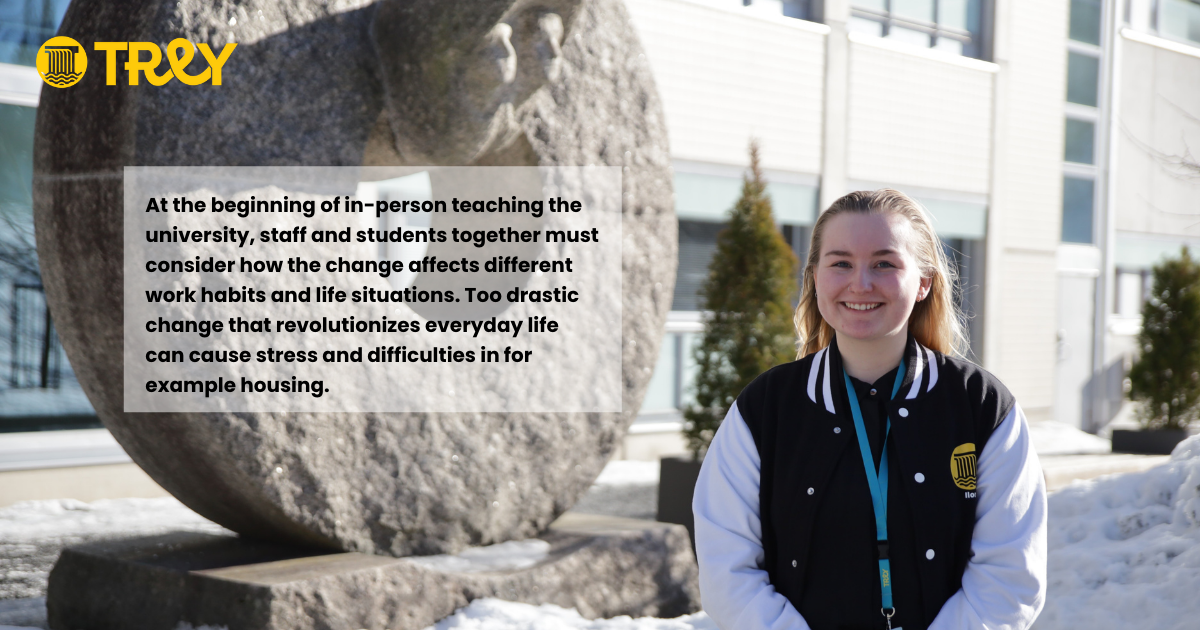 Coronasurvey, conducted by the Tampere Student Union in the spring of 2021, mapped the effects of coronavirus on students' lives. The effects were examined from the perspective of well-being, livelihood, remote learning and the organization of studies. When campuses have been closed, students have resorted to other study environments, such as cafes and homes. A significant number of responses suggest that coronavirus has weakened students' motivation and that studying at home has caused students uncertainty and anxiety about the progress of their own studies. For some, however, remote studying is very suitable, as it has allowed them to stay in their home country or live abroad. Remote learning has also developed virtual learning platforms and grown their market.
At the beginning of in-person teaching the university, staff and students together must consider how the change affects different work habits and life situations. Too drastic change that revolutionizes everyday life can cause stress and difficulties in for example housing. It is good to return to the so-called normal in peace and to achieve that we must all work together for it.
Let's take care of each other, stay healthy and meet on campus!
– Ilona
Sources:
The summary of the results of TREY's coronasurvey, spring 2021