TREY's Council of Representatives has decided today in its 22 August 2023 meeting to propose TREY's Vice-Chair Onni Härkönen and social affairs organizer Aino Halinen to SYL's Executive Board in 2024 as TREY's candidates.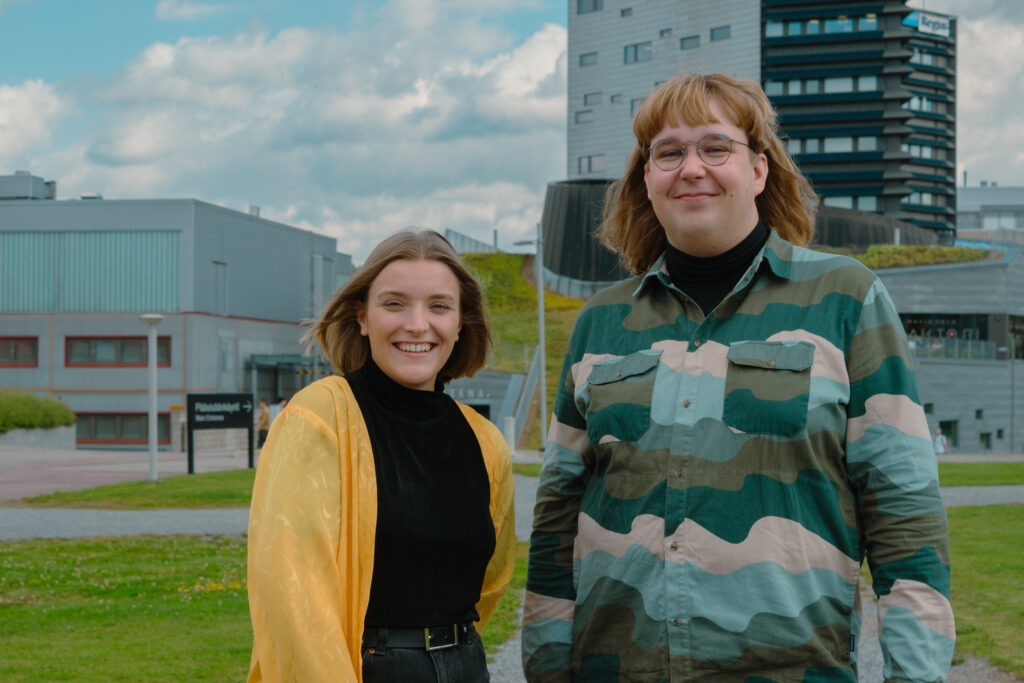 Härkönen, 23, is a fourth-year social sciences student in Tampere University. They have had many student representative positions and have been a member of TREY's Council of Representatives, the Board of the Green Youth and Students as an educational affairs organizer in 2021, and the party council of the Greens since 2021. This year, Härkönen is the Vice-Chair of TREY's Board and oversees advocacy regarding the parliamentary elections, national educational affairs, and the university administration.
"I want to be at the forefront of making students' everyday lives a little better, defending free education and funding for education. Contribute to a world where going to university, and succeeding there, is possible for everyone. Working to make sure that being a student isn't just a miserable intermediate stage between childhood and adulthood, but really the best time of your life.", Härkönen envisions.
Halinen, 21, is a third-year social sciences student in Tampere University. Halinen is a volunteer and Board member in Plan International Finland and is a scout active in a development cooperation project. In TREY's Board, Halinen oversees the topics of well-being, sustainable development, health, and equality.
"Sustainable and comprehensive basic funding must be ensured for FSHS. Plaster-like project funding does not shorten queues. There are also a lot of problems in the current funding model that I would like to help change as well.", Halinen declares in her speech to the Council.
SYL will elect its Board for 2024 in its next General Assembly here in Tampere on 17-18 November 2023. SYL represents Finnish university students on a national level and is their advocate. TREY will be represented by a delegation with 20 votes in the General Assembly.