The Biggest Wappu in Finland is approaching fast! The theme and events of Wappu will be revealed at the Wappu Revelation on 12 April starting at 16.00! Stay tuned!
Wappu team
This year Wappu will be organised by the student union's Wappu directors Markus Halla-aho and Jesse Varis together with TREY's event organiser Hanna Vähävuori. Let's hear more about them!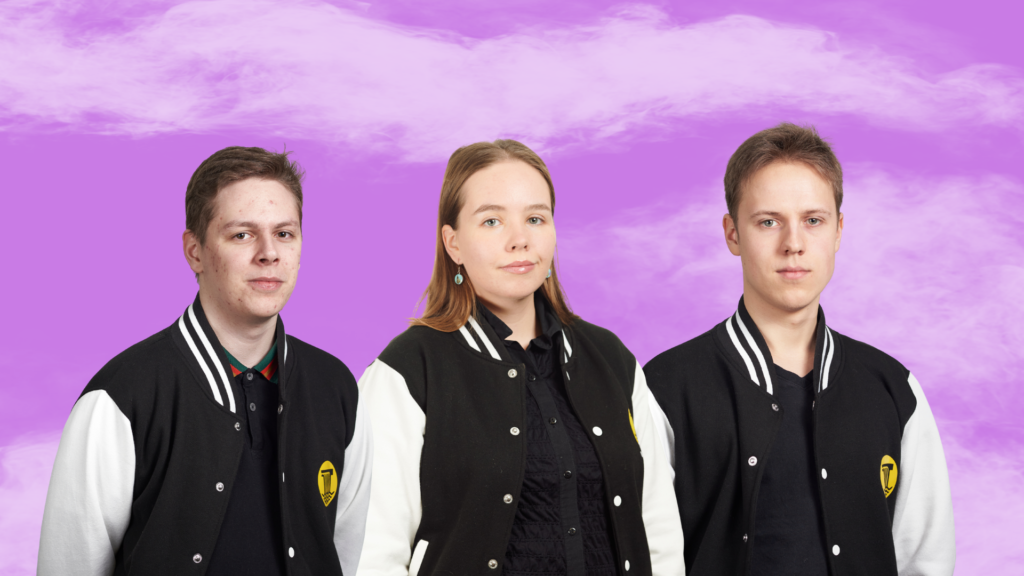 Hanna: Hello! I am Hanna Vähävuori, a 25-year-old student of Administrative Science, and this year, I'm TREY's event organiser. For me, Wappu means springtime, joy, and celebration. It's a kind of milestone after which the school year ends, and we go on to spend the summer. Wappu also has a great student-cultural significance as a creator of communality. A fun fact about me is that I have held a sloth.
Markus: Hello everyone, I'm Markus Halla-aho and this year I'm one of TREY's Wappu directors! I'm studying Administrative Science for the second year and my intention is to graduate almost on time! In this project, I have noticed Wappu to be a low-threshold, feel-good event package for the entire higher education community. Everyone is welcome to spend Wappu just the way they want to! My fun fact is that I am most interested in United States politics and governance systems.
Jesse: I'm Jesse, a fifth-year student from Indecs. A bit of a funny guy. The meaning of Wappu for me? – Wappu is the best thing there is. Nothing else to add. Fun fact about me – If I wrestled with a bear I would lose.
Anniina Morelius, Tuomas Tiura and Ville-Pekka Frantsi from Teekkari Union of Tampere are organising Wappu, as well!
Wappu events
Associations have received an email regarding the reporting of Wappu events at the beginning of March. This year, Wappu traditionally includes, among other things, the Teemutour and a Wappu Calendar, where associations bring their own events to all students. Wappu would be nothing without the associations' awesome events, so report your Wappu event to the calendar by 28 March at 23.59 via this form. The instructions for the calendar and Teemutour can be found in the form.
The entire Wappu team is happy to help all associations with Wappu-related matters, so if you have any questions, please contact TREY's event organiser Hanna via Telegram @treyhanna or email hanna.vahavuori@trey.fi!