This spring, the TREY's office has again got many new faces to promote the affairs of students, so let's introduce them!
Jenna Koskelo, translator trainee
Jenna Koskelo, our translator trainee this spring, will be the first to be introduced. Bilingual communication is very important in TREY, so the translator is invaluable in many places. Jenna worked as our translator from January through the spring. How was your spring, Jenna?
"It went well, even though time run really fast," Jenna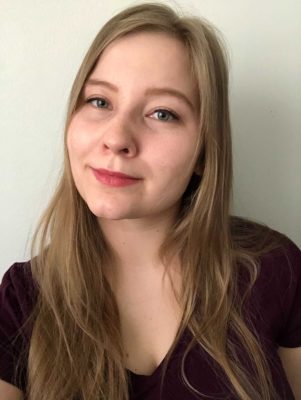 replies. "I have gotten to know the office staff very well despite working remotely. The versatility of the translation tasks has come as a surprise. "
Jenna says that in her translation studies she specializes especially in texts of law and administration, for example, but at TREY she has not only translated formal texts but also free-form content. She also developed the translator's job at TREY overall. Jenna's journey continues after the internship with a comic book translation themed Master's thesis. Thanks to Jenna for her important work for the student community!
Eli Harju, editorial trainee of the Student Magazine Visiiri
TREY's Student Magazine Visiiri would not run alone with the editor-in-chief and art director. Visiiri, which was published for the first time last autumn, is well on its way to gaining a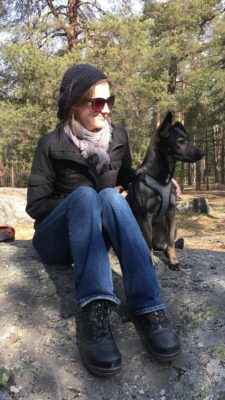 foothold in our university community. This trip has been assisted by Eli Harju, who worked as this spring's editorial trainee. Eli says that the spring passed very quickly.
"It has been nice to have a relaxed atmosphere at work with the editorial staff," says Eli. "My favorite tasks include writing about our university's research, for example."
The work of a journalist involves a lot of working with people, which has been made more difficult by corona, but Eli tells that they managed with it. As a journalist you learn constantly something new, and Eli says that they experienced a lot of new things during the spring. Colleagues confirm that Eli has left their own mark in Visiiri with their personal writing style. Thank you to Eli for being a student voice supporter and for your contribution to Visiiri in its early stages!
Jussi Kekki, event producer
In addition to the two trainees, two new permanent employees have started at TREY in the spring. The first of them is our new event producer Jussi Kekki, who started as part of the event sector during the busiest time of spring, just before Wappu. How has the work started?
"This start was really hectic," laughs Jussi.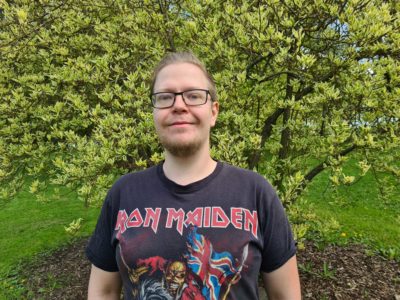 "It has been amazing to be able to do meaningful work for the student community right from the start. I am positively surprised at how well Wappu was organized and how the students got involved in organizing Wappu. "
Although Jussi has already organized a lot of events during his studies, he believes that working at TREY still teaches a lot. Although the end of the pandemic is already eagerly awaited, Jussi is sure that corona has tought some tips for organizing future events. In the future, Jussi wants to participate in the activation of the volunteer field and promote the potential of the student community as a producer and maintainer of the student culture. We look forward to future events!
Annina Kipponen, specialist in tutoring
Welcoming the new students in the fall is one of the highlights of the year. From now on, tutoring of new students at TREY will be coordinated by our new tutoring specialist Annina Kipponen. Annina is an alumni of the Tampere University and has studied the student's attachment to the university community. So it would surely be hard to find a better expert for the job!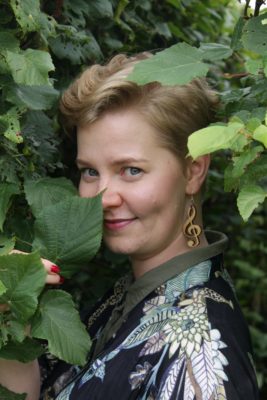 "I have been well included in the new work community despite the distance work, and I have been able to utilize my own skills right from the start," says Annina. "Spring has been full of work, because, for example, tutor training was started just after I started."
Annina's goal is to strengthen the well-being perspective in tutoring. In addition, she envisions the development of tutoring for international students. Annina believes that she can also utilize lessons for tutoring from her artistic pursuits and expressive art therapy studies. So future freshers and tutors will continue to be in good hands. We warmly welcome Annina to TREY along other new employees!
Wappu directors
In addition to Jenna, Eli, Jussi and Annina, this spring we have had Wappu directors Jesse and Markus as project workers, who have been introduced earlier in this news article!